A REMEMBRANCE OF A FUTURE (AND PAST) FURY
An exhibition of drawings, collages, and posters from the 1980s
Seizo Tashima and Norberto Roldan

The sugar-producing province of Negros, once upon a time one of the richest islands in the archipelago, was struck by famine in the 1980s. The National Nutrition Council of the Philippines estimated that 40% – or about 350,000 – of the children under the age of 14 were malnourished during that period. In 1985, infant deaths soared to 67%. Most of the deaths were caused by severe malnutrition.
How did this happen? Upon assuming the presidency, Ferdinand Marcos handed control of the sugar industry to his friend and crony Roberto Benedicto by making him the chief of the National Sugar Trading Corporation (NASUTRA). Benedicto gambled with the dwindling prices of sugar in the world market and lost big time. NASUTRA failed to pay the planters who then became unable to pay their loans and, in turn, were unable to pay their workers. With close to 200,000 sugar workers losing their job, hunger and death swept the island. Clearly, the government, through NASUTRA, had committed economic sabotage. It was one of the many crimes that the Marcos regime committed against the Filipino people.
UNICEF declared Negros under a state of emergency, calling on foreign governments and international NGOs to help avert hunger in the island. A Japanese NGO, the Japan Committee for Negros Campaign (JCNC), was organized to raise funds in Japan for the children of Negros. The strong, disturbing, and stark illustration of a malnourished child on the JCNC campaign poster – with an equally arresting oversized text spelling "NEGROS" – was rendered by Seizo Tashima.
Sometime between 1985 and 1986, I personally received some posters of the JCNC campaign and a copy of a children's book by Seizo Tashima. I also found out that the painting on the poster was a work of his. I cannot remember if it was Seizo Tashima himself who gave me those, but what I can recall is that a Japanese person brought them to Bacolod. During that period, I was very much involved in the protest movement as a member of the Concerned Artists of the Philippines (CAP). The CAP in Negros, representing the cultural sector, and the National Federation of Sugar Workers (NFSW) were both at the forefront of the national democratic struggle against the Marcos regime. The JCNC and the NFSW had worked together to provide solutions to the worsening condition of the malnourished children in Negros.
Seizo Tashima and I may have crossed paths a few times based on interrelated circumstances in 1985 and 1986, but it is also possible that we did not, as neither of us actually remember meeting each other in person.
Japanese researcher and independent curator Mayumi Hirano was able to locate Seizo Tashima in Japan, and from her interview with him, I learned that he came to Manila in 1985 and was hosted by an "activist whose wife is a doctor" whose names he could not remember. I am very sure that they were none other than the sculptor Jerry Araos and his wife, Dr. Melendre Araos, the former Director of the University of the Philippines Health Service in Diliman, Quezon City. Jerry was a good friend of mine. In the '80s, when I was still based in Bacolod, my artist-friends and I would sometimes stay in Jerry's home whenever we were in Manila, and Jerry would stay in my home in Bacolod whenever he visited Negros. Jerry passed away on 23 December 2012, almost nine whole years ago.
Seizo Tashima went to the Philippines in the mid-1980s to participate, as a representative of the Japan Asian African Latin American Artist Association (JAALA), in an international art exhibition organized in protest against the Marcos regime. I think the exhibition being referred to is "
Tribute to the Workers
" (1985) at Mt. Carmel in Quezon City, which was organized by the Committee for the Advancement of Filipino People's Art (CAFPA) and the Kilusang Mayo Uno (May First Labor Movement; KMU). A few JAALA members participated in this event where Jerry Araos had given a talk during the conference. Nunelucio Alvarado and I represented the CAP-Negros in the exhibition and conference.
Seizo Tashima's trip to Bacolod in 1986 must have been coordinated by the JCNC and the NFSW. He had spent a few days in Negros to observe first-hand the lives of sugar workers. His sketches of children and mothers from his immersion in a community are raw and impulsive, yet it captures the anguish, pain, and desolation of the people. Seizo Tashima's collection of sketches is a biting reminder that not much has changed since the 1980s. I myself have produced a series of collages, assemblages, and posters that reflect the socio-political conditions of that period. I thought Seizo Tashima and I could put our works together in an exhibition to remind us of Marcos' hand in the deaths of countless victims of famine and the massacres of peasants and sugar workers in Negros, and to never allow this tragedy of social injustice to happen again.
Norberto Roldan
26 November 2021
ESCALANTE Poster
Escalante Massacre Commemorative Poster
Designer: Norberto Roldan
Artwork: Norberto Roldan
Year: 1986
A Remembrance of a Future (and Past) Fury
, works from the '80s by Seizo Tashima and Norberto Roldan installed at Green the Papaya Art Projects space in Quezon City, Philippines
NEGROS Poster
Japan Committee for Negros Campaign Poster
Art Director: Shigeru Akimoto
Designer: Yoshihiro Saito
Copywriter: Moto-omi Takeuchi
Illustrator: Seizo Tashima
Printed in Japan, 1985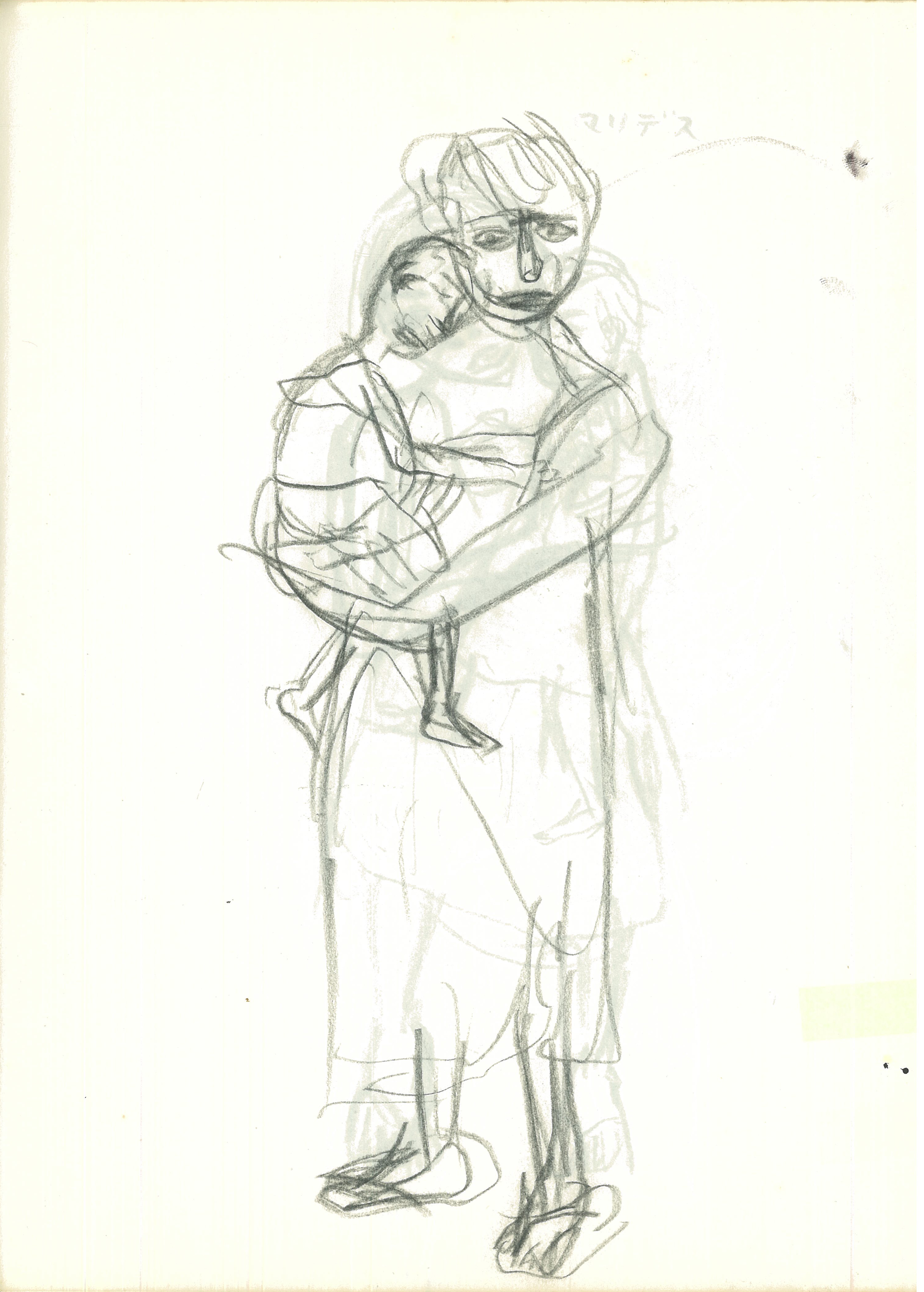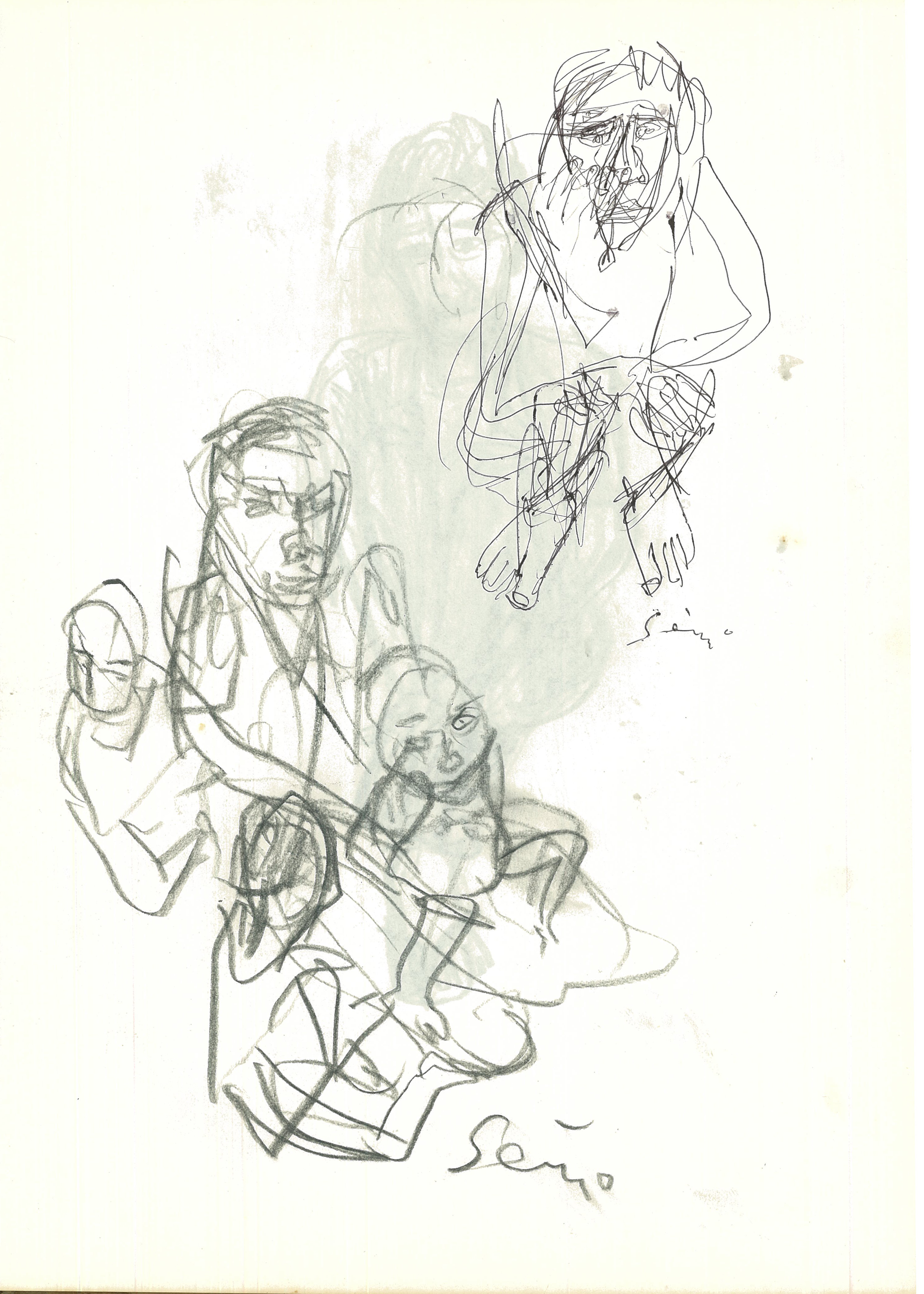 Seizo Tashima
Untitled drawings of people in Negros (15 pieces)
Year: 1986
Medium: drawing pen on sketchpad
Dimension: 10 x 14 inches
"A Filipino journalist once wrote that the island of Negros was "a remembrance of a future fury signifying everything that has failed in the Philippines." The island, in the Visayas group, is located in a province with a predominantly agricultural society. Ninety per cent of the population works in the sugar industry, the decline of which has pushed thousands of workers out of the fields. Unemployment and malnutrition have reached unprecedented proportions and the ongoing war between the Philippine Government and the New People's Army has turned the countryside into a war zone." (Catherine Lumby, The Eastern Herald, NSW, Australia, 1989)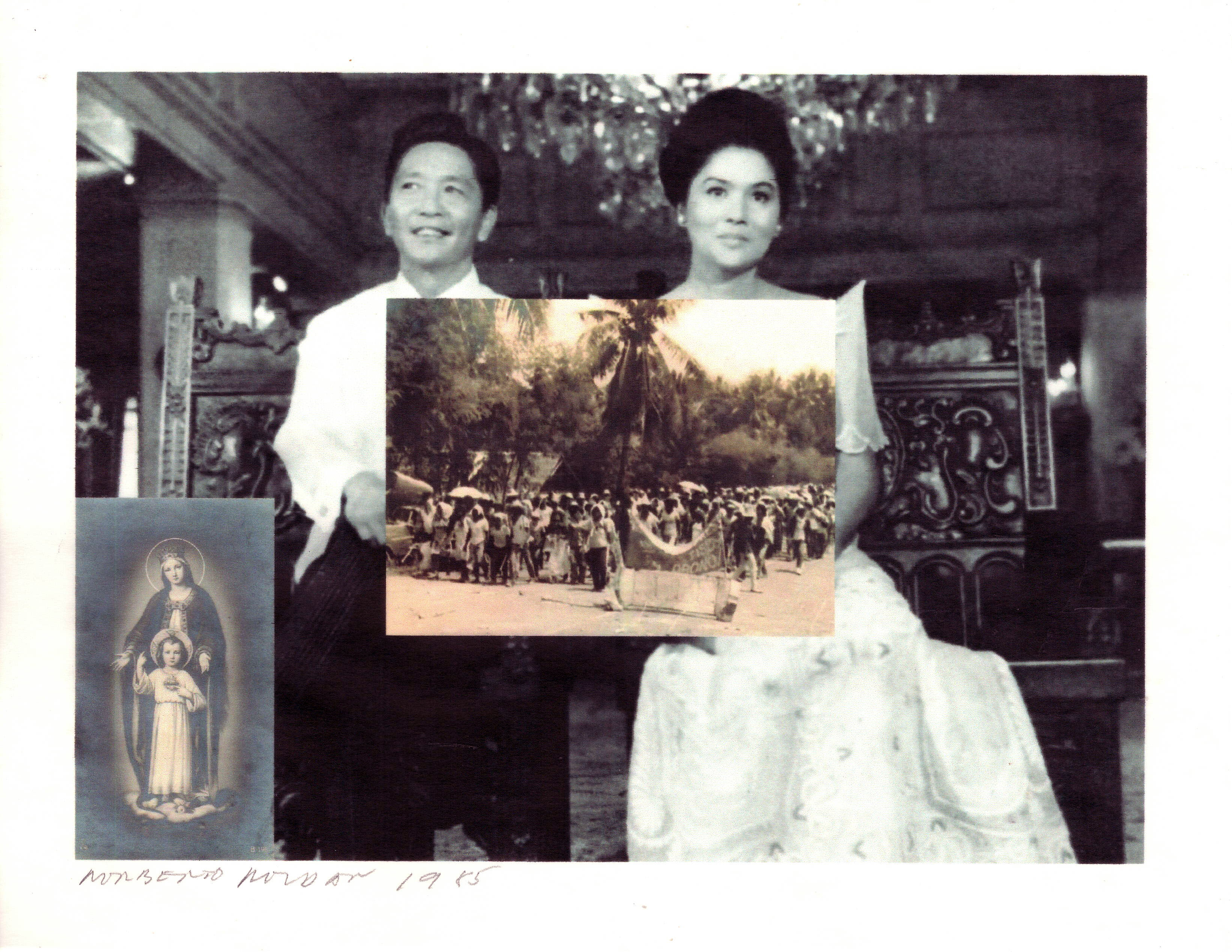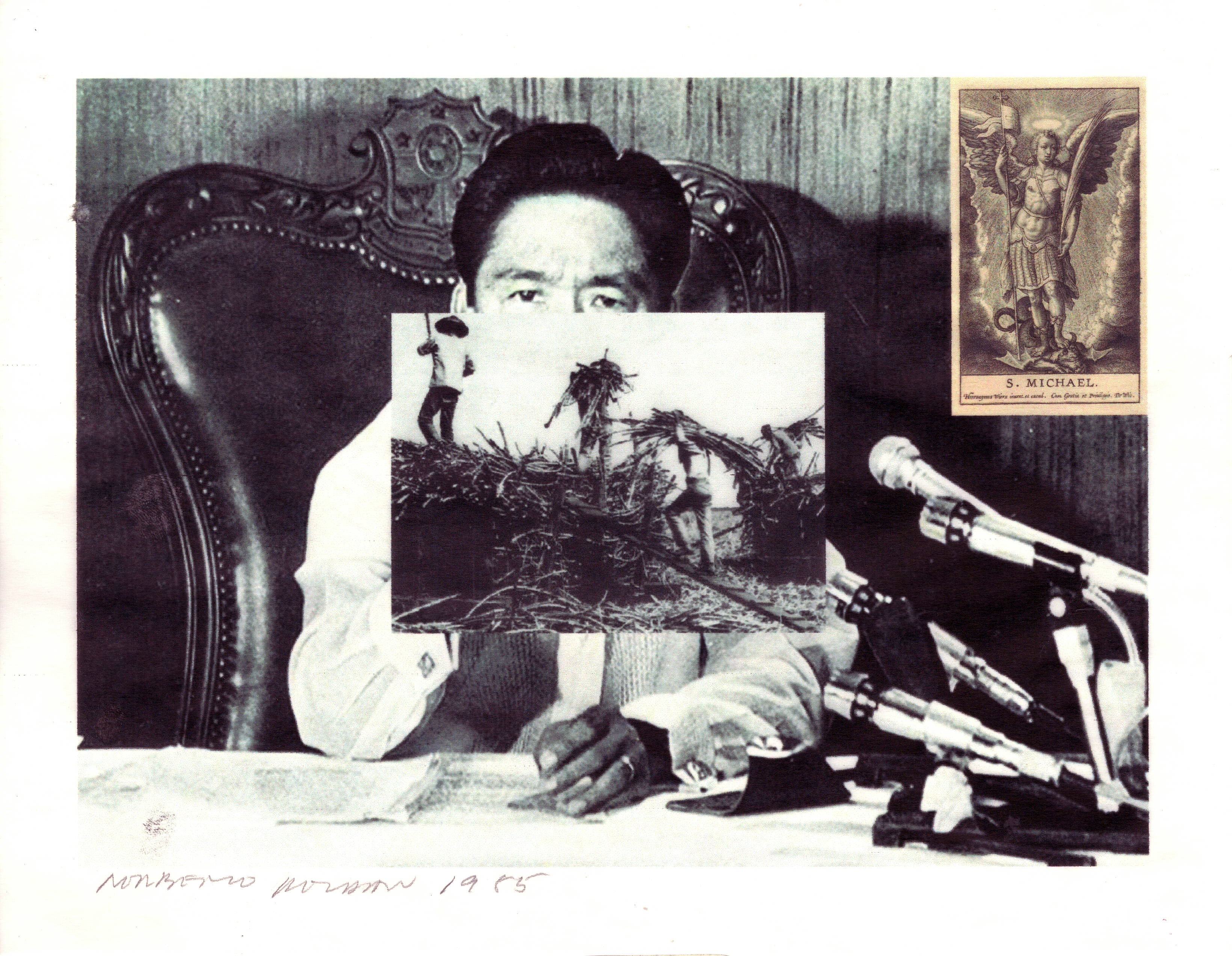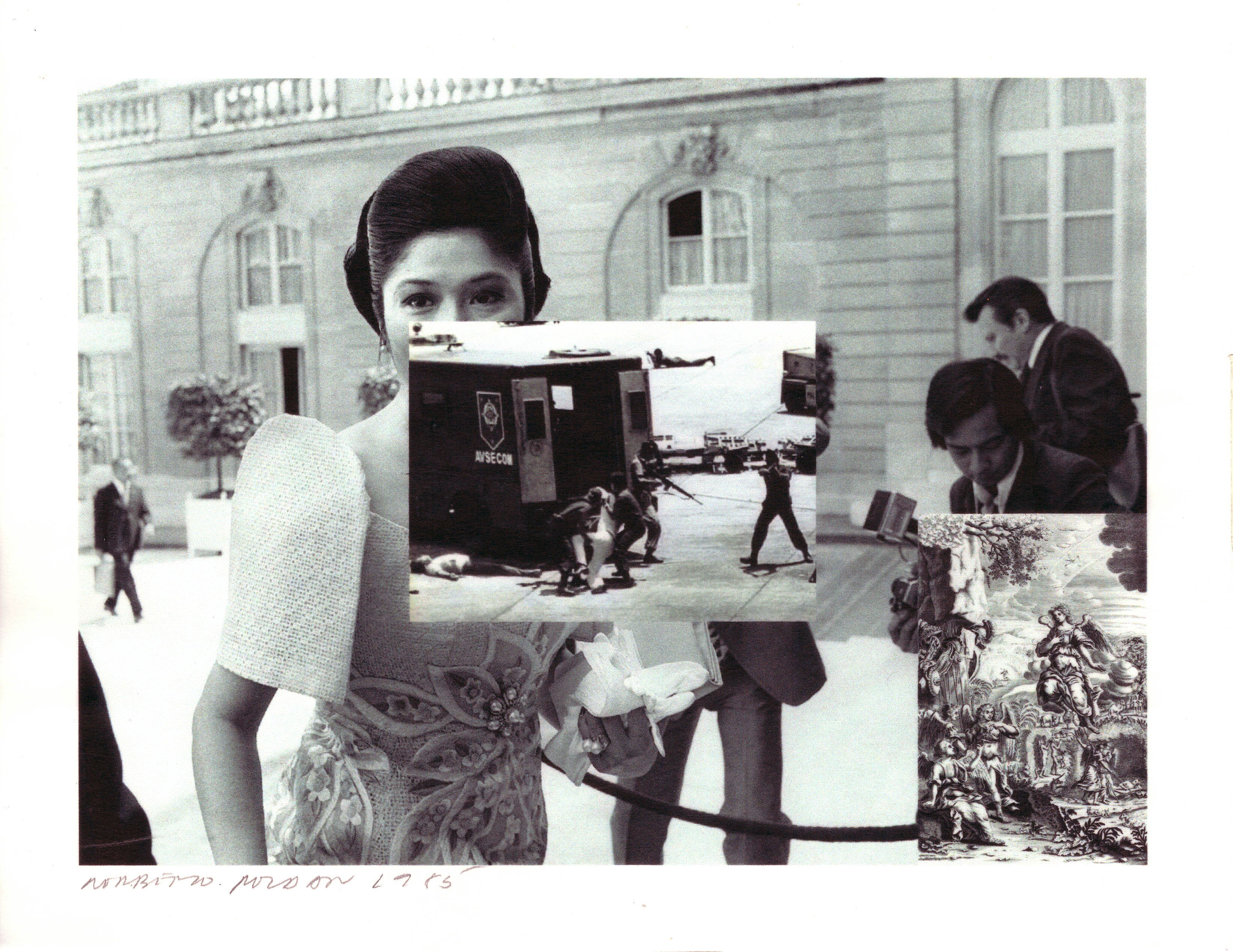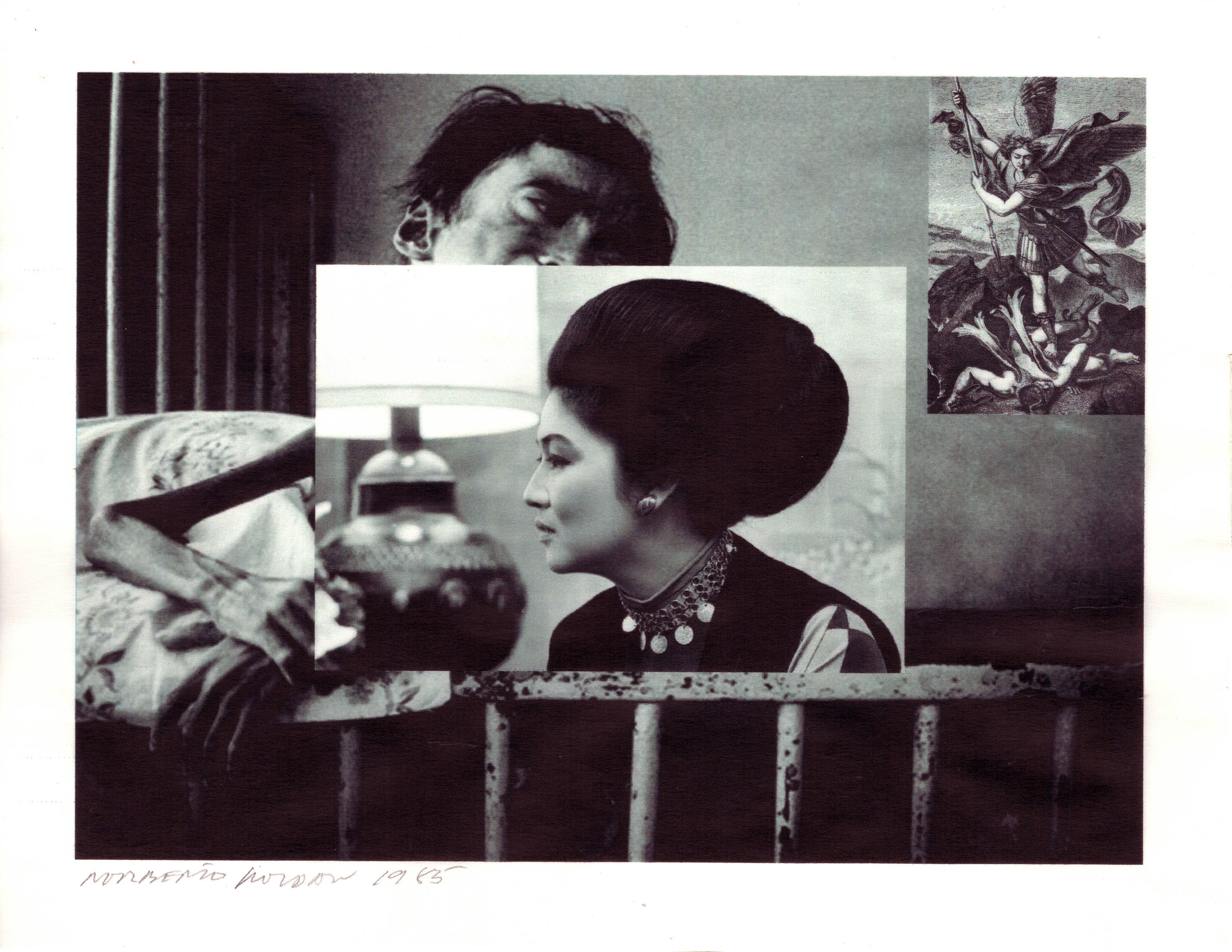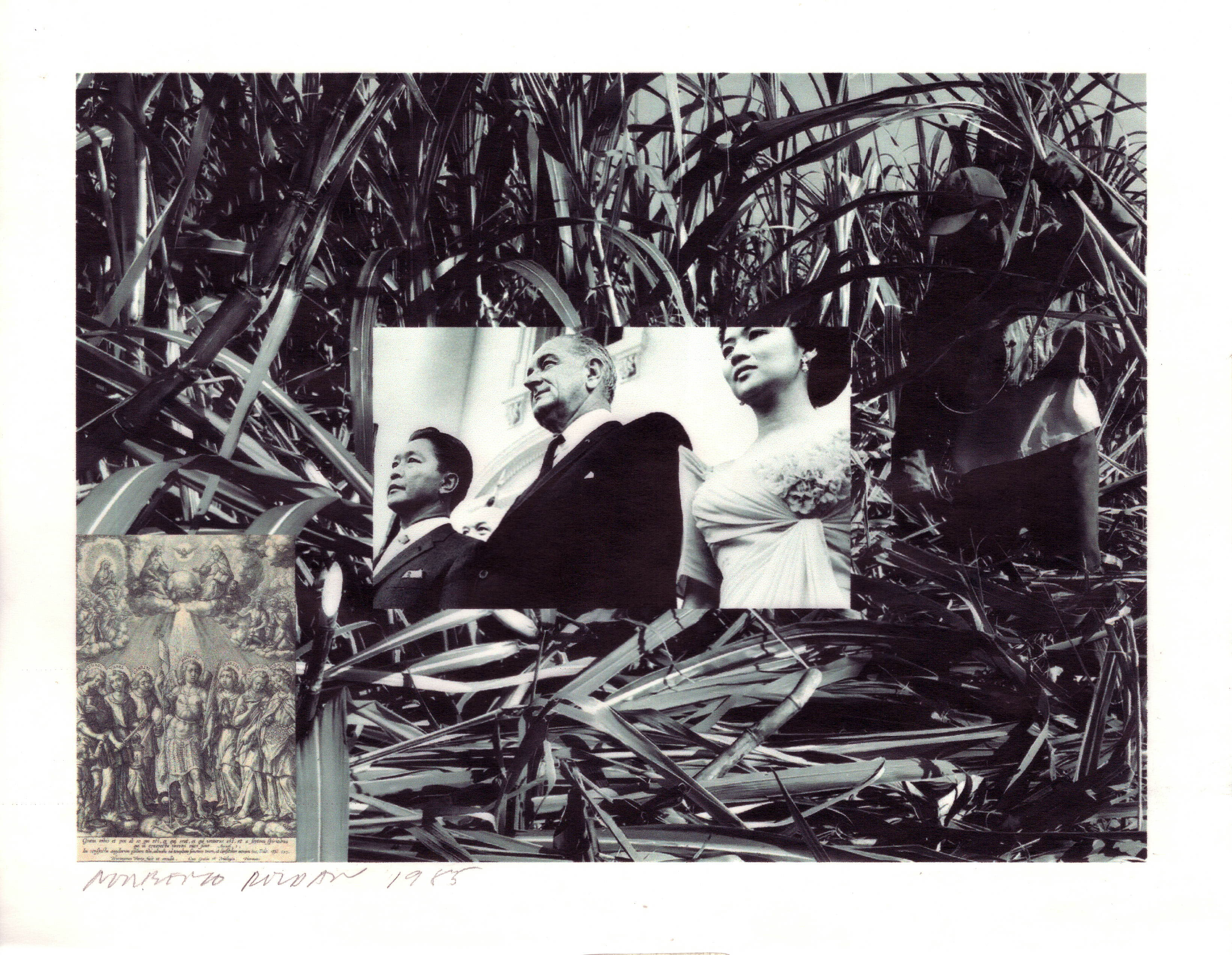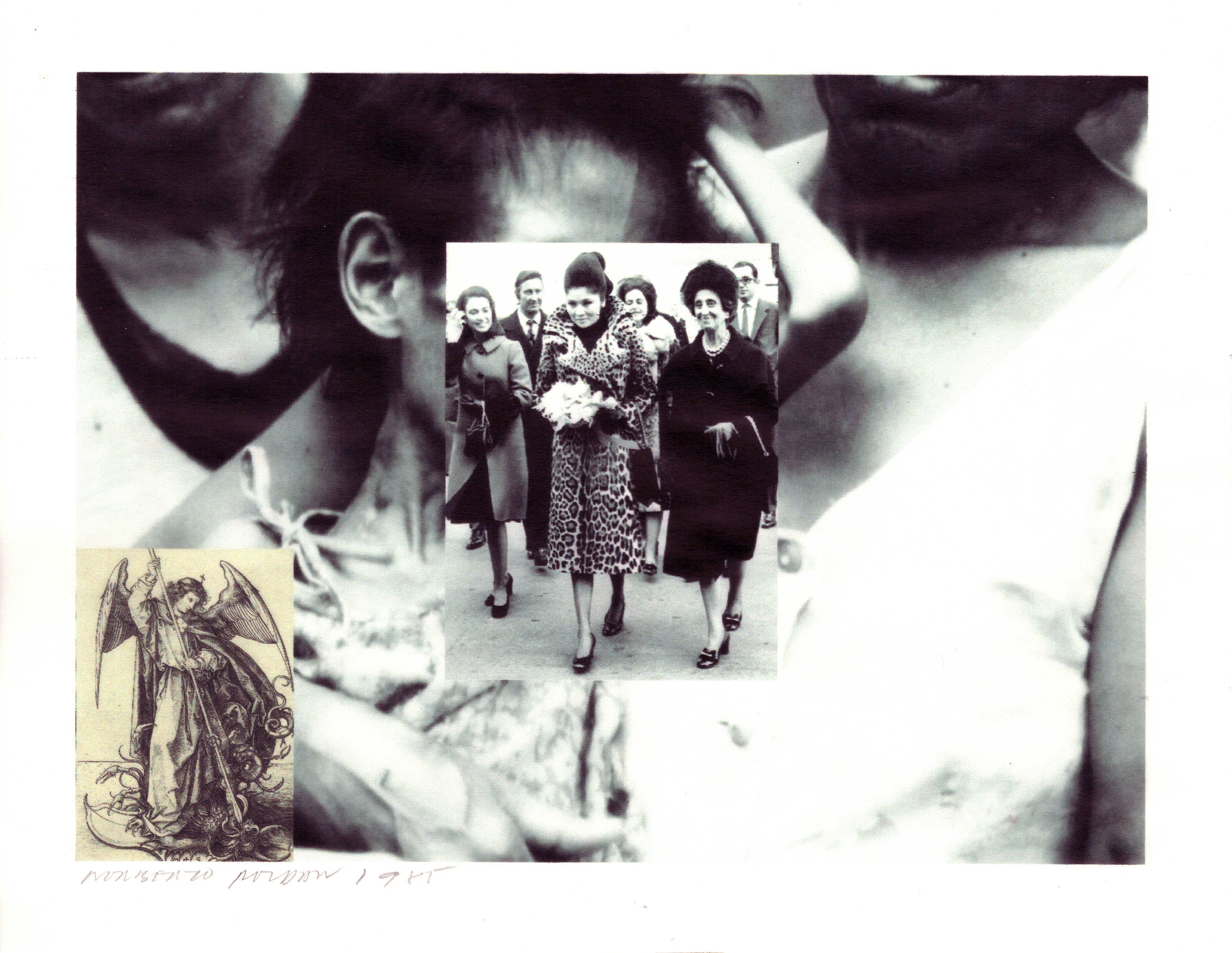 Norberto Roldan
Title: Religion, Poverty, and Revolution (8 pieces)
Year: 1985
Medium: collages with found photos, estampitas and magazine clippings
Dimension: 8.5 x 11 inches
Seizo Tashima
was born in 1940 in Osaka Prefecture. He spent his childhood in Kochi Prefecture. In 1965, Tashima published his first picture book,
Fuyuyanomori
, and held his first solo exhibition at Nantenshi Gallery in Kyobashi, Tokyo. Since then, he has continued to publish paintings, picture books, illustrations, essays, and sculptures widely presented to the public. In 2009, he created a "spatial picture book" by using an abandoned elementary school in Tokamachi City, Niigata Prefecture. In the same year, he opened Ehon to Kinomi no Bijutsukan. From 2011 to 2018, he deeply committed himself to a picture book project for peace among China, South Korea, and Japan. From 2013 to 2019, he created the works
Blue Sky Aquarium
and
Life of N: 70 years on Oshima - A room
with a wooden pot
at a former sanatorium for Hansen's disease patients on Oshima Island, Kagawa Prefecture.
Norberto Roldan
's practice is rooted in social and political issues. His installations, assemblages, and paintings of found objects, text fragments, and found images address issues surrounding everyday life, history, and collective memory. His artistic process engages with ways in which material objects are re-appropriated in another context. He is represented in several landmark surveys like
New Art from Southeast Asia
, Fukuoka Asian Art Museum (1992);
No Country: Contemporary Art for South and Southeast Asia,
Solomon R Guggenheim Museum (2013);
Between Declarations and Dreams: Art of Southeast Asia Since the 19th Century
, National Gallery Singapore (2015);
SUNSHOWER: Contemporary Art from Southeast Asia 1980s to Now,
National Art Centre Tokyo (2017); and
Passion and Procession: Art of the Philippines
, Art Gallery of New South Wales (2017).
As a cultural worker, Roldan founded Black Artists of Asia in 1986, a group with a socially and politically progressive practice. In 1990 he initiated the Visayas Islands Visual Arts Exhibition and Conference (VIVA ExCon), the longest running artist-led biennale in the Philippines. He co-founded Green Papaya Art Projects in 2000 which remains to be the longest-running independent and multi-disciplinary platform in the country.
Complete CV
The exhibition is physically installed in Green Papaya's space and may be viewed upon request. The physical exhibition will run until 30 December 2021 only. Please message Green Papaya via
facebook.com/greenpapayaartprojects.
Thank you.